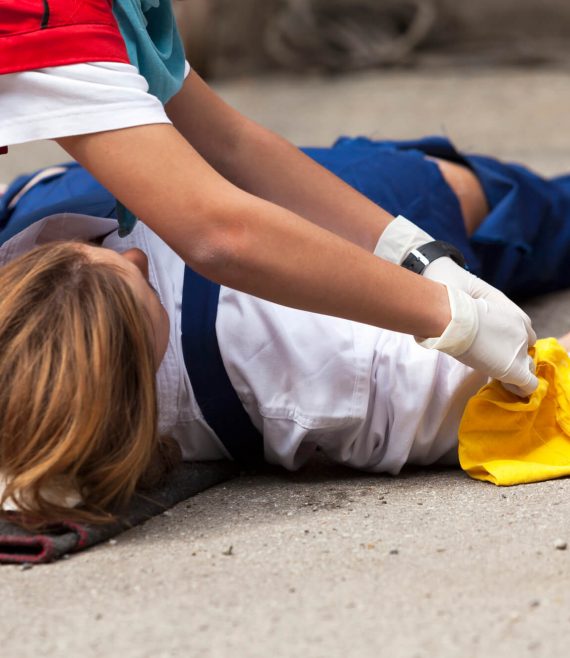 Description
Level 3 Award in First Aid at Work (RQF)
The training tends to impart knowledge, guiding the students about the responsibility of the first aider, thoroughly teaching them how to assess a scenario, recognising the signs & symptoms of a certain injury or illness. Other first aid skills such as how to do cardiopulmonary resuscitation (CPR) along with the use of an automated external defibrillator (AED) is taught. Significantly, for any casualty suffering from major injury/trauma such as chest injuries, spinal injuries or anaphylaxis, our seasoned instructors explain & deconstruct everything with patience & passion.
The qualification comprises 2 units:
Assessed by a practical demonstration & a multiple-choice theory test, the course covers the following aspects:
Unit 1 – Emergency First Aid at Workplace
Unit 2 – Recognition and Management of Illness and Injury at Workplace
Minimum contact time (MCT) for this course is 18 hours stipulated by the SIA.